︎ G.W. (2022)

Web Design, Visual Identity

Web design and visual identity for www.geriwu.com.

Geri Wu is a jewellery designer based in Hong Kong. She received her degree in Jewellery Design BA (Hons) from Central Saint Martins. Her body of work combines her job as a full-time Art Jewellery Designer with a range of self-initiated projects.

Approaching this project, we wanted to replicate the look and feel of a traditional jewellery catalogue while at the same time recontextualizing it for the web. Categories like product codes, material, and year help make each project feel like an individual piece of jewellery found in an archive. The duality between Geri's personal projects and the archive of design objects on the homepage drive the notion that her work is a constant dialogue between old and new - and she is consistently drawing inspiration from these objects.

The archive portion of the site changes from time to time, a continually changing source of inspiration.

︎︎︎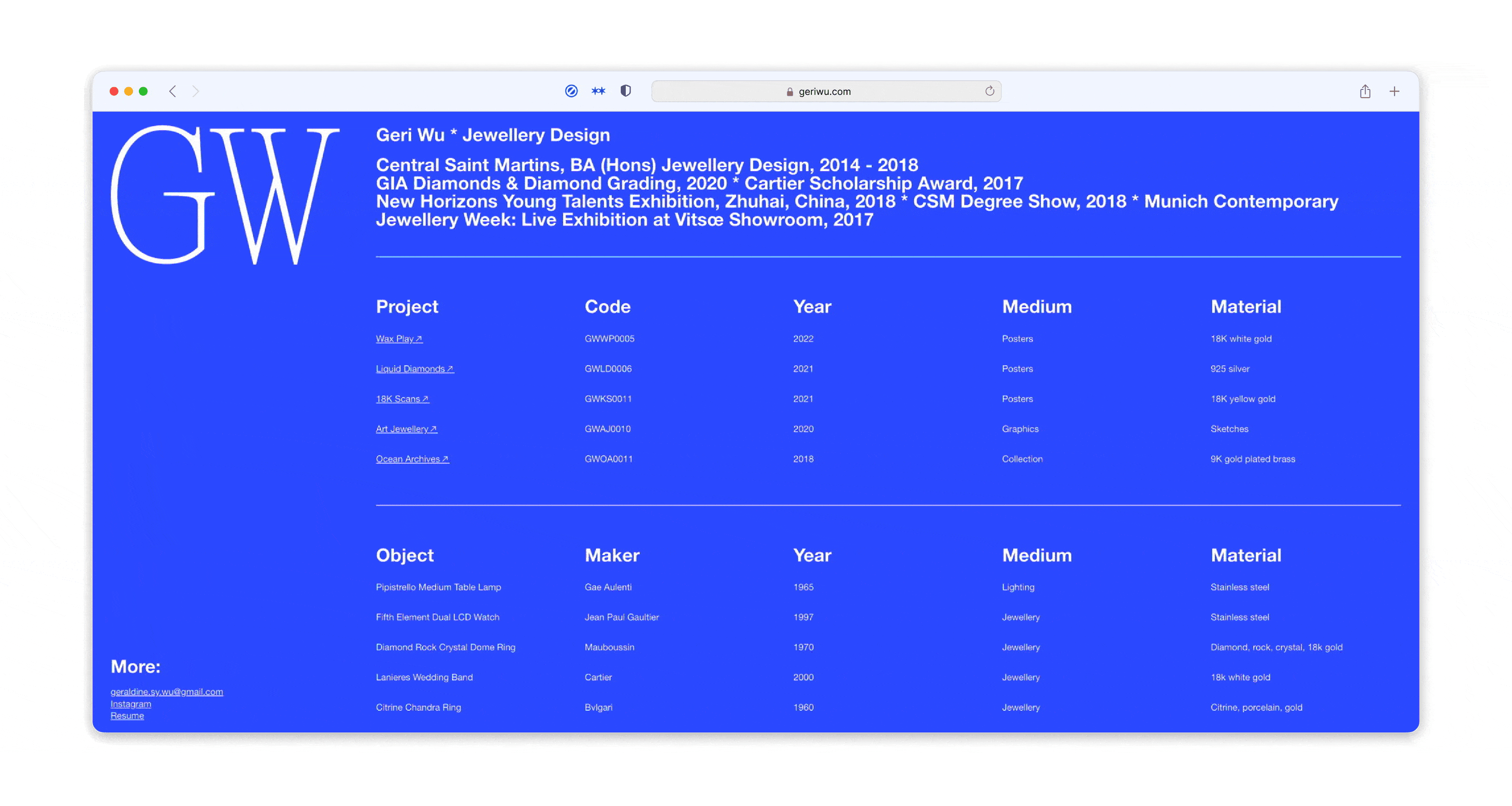 ︎︎︎
💎️💎️💎️